Banksy Balloon Girl -Los Angeles Children's Photographer
Banksy Balloon Girl
Street art is part of city life. I love watching my regular drives transform even without structural changes. It makes me think, creates interesting conversation sometimes just confuses me…
Either way, I love it.My all time favorite piece is Banksy's balloon girl. It has always reminded me of my daughter. Her hair blowing in the wind, little dress over jeans..
I see innocence, I see loss, I see hope, I see myself… Let Go.
I have had this shot in my mind for a few weeks. Last night my husband, daughter and I went for it! We hike as high as we could over Griffith Park and set up this Banksy inspired shot of my 5 year old Kara Justice.
If you are not familiar with Banksy or the art that inspired my photo you can find more is his work at www.banksy.co.uk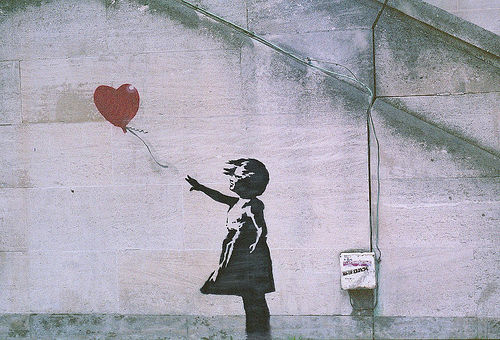 xoxo
Christina Hultquist